The effects soils have on our buried cultural heritage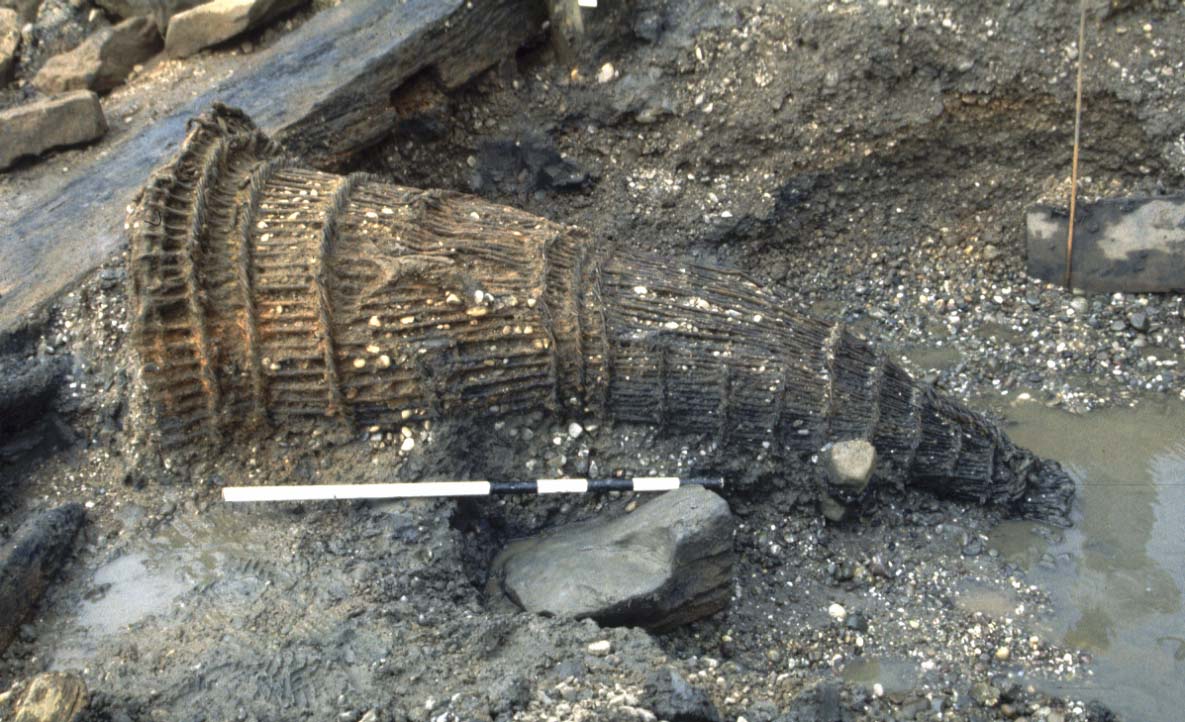 Soils information is often used as an important factor in investigating the buried past. A project entitled "Experimental Mapping of the Risk of Encountering Buried Archaeology in Aggregate Landscapes", was undertaken, drawing on LandIS datasets. The project was funded by English Heritage ALSF, was based at the University of Birmingham involving Keith Challis, Dr Andy J. Howard, Mark Kincey and Paul Breeze.
The project aimed to build GIS-based spatial models which will allow a first level of understanding of the likely archaeological value of land parcels within three separate study areas along the Trent Valley. A significant corpus of archaeological knowledge for this valley floor has been gathered, providing arguably the best (national) opportunity to develop and test a model for archaeological decision making with respect to risk.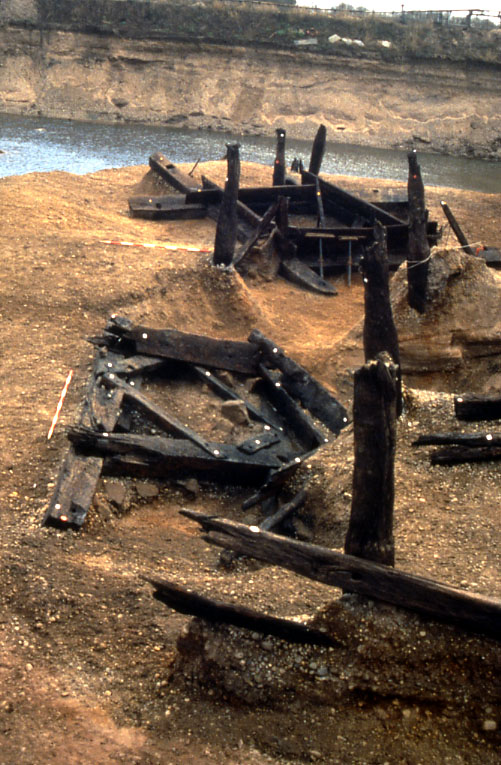 The intention is to devise a robust, repeatable methodology for quantifying the risk (and hence the potential economic consequences) of encountering cultural and environmental remains. In addition, the project hopes to provide understanding of the likely preservation potential of subsurface archaeology, as well as the potential for dealing with those remains within current mitigation strategies. A range of spatial data sets are to be incorporated into the models, including historic environment records, NATMAP Soilscapes data, geology maps, terrain data and land cover mapping.
Presented are two photographs of the type of well-preserved organic archaeological material that the archaeologists (sometimes) find in alluvial environments. The first shows a fish basket from Hemington, Leicestershire. The second shows a series of timber bridge caissons from the earliest phase of the medieval bridges at the same site. Both were taken and kindly provided by Dr Andy Howard of Birmingham University.
Top