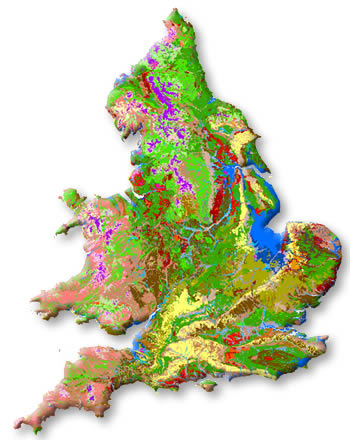 What is Soilscapes?
Soilscapes is a 1:250,000 scale, simplified soils dataset covering England and Wales. It was created from the more detailed National Soil Map (NATMAPvector) with the purpose of effectively communicating a general understanding of the variations which occur between soil types, and how soils affect the environment. Soil heavily influences our whole ecosystem and is a fragile resource that needs to be understood and protected.
What if I want more detailed soil information?
Soilscapes is a freely available resource that offers soil overview information at a relatively basic level. If you require more detailed soil information, the Cranfield Soil and AgriFood Institute (CSAI), incorporating the National Soil Resources Institute (NSRI), is able to offer a range of other services from detailed downloadable soil reports to professional consultancy services. We also offer a range of soil publications and digital soil data sets.
Please contact us to find out more about our services or to talk to a member of the LandIS team.