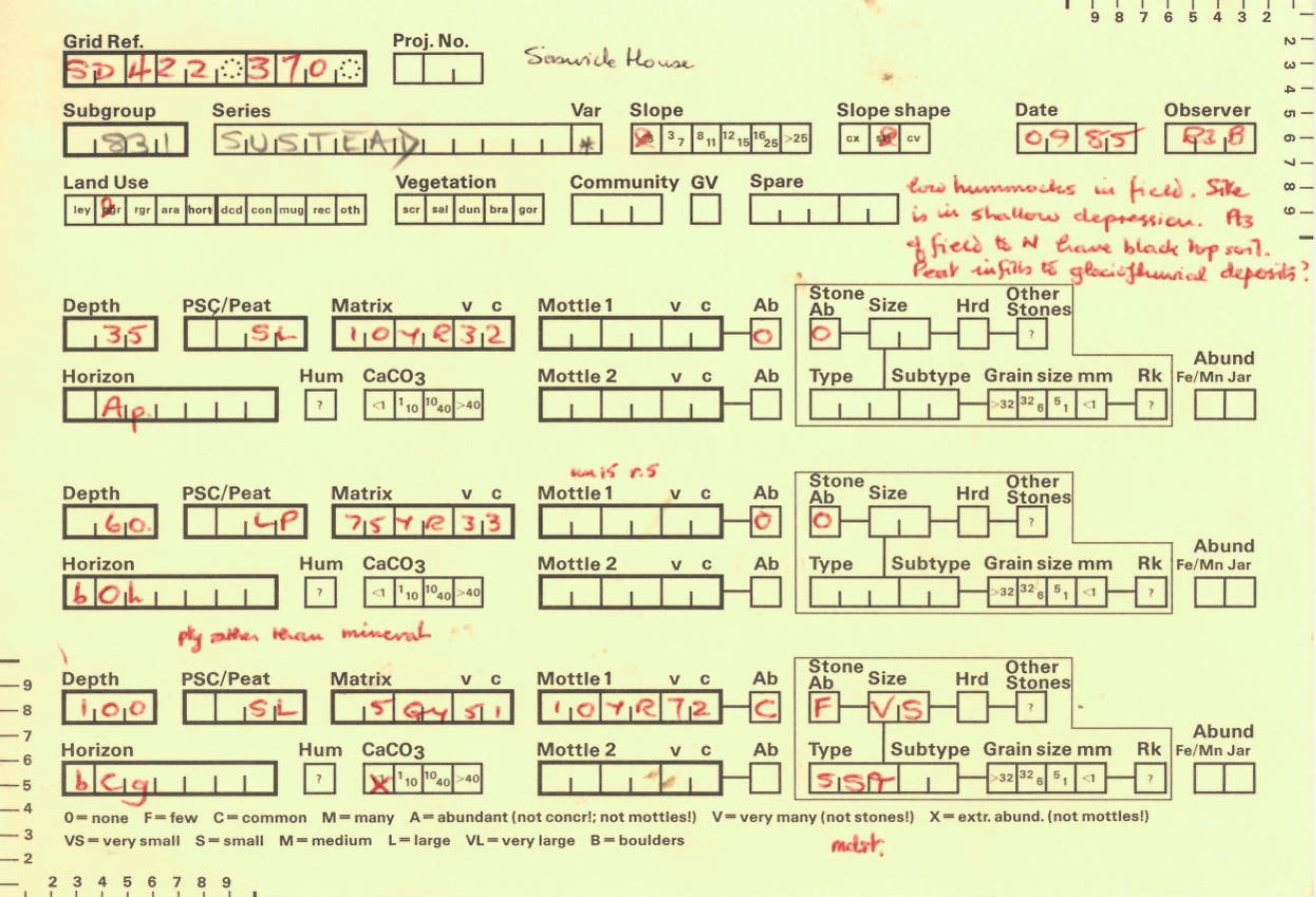 The Soil Survey of England and Wales surveyed many sites during its active years between 1939 and 1987. Much of the legacy of this work can be found electronically in LandIS and also in the original records, publications and maps in the soil survey archive at Cranfield University.
During the National Soil mapping programme a large number of auger borings were taken and a standardised form was devised to capture this information. The field description cards (Ragg User Friendly Forms, or RUFFs) were designed to cater for semi-detailed, detailed and ad hoc surveys.
The RUFF form was updated after the National Map programme and subsequent mapping was carried out using the new form. The ID number of the records indicates which card was used (A1 or A2 respectively).
LandIS contains more than 150,000 auger bores (representing >450,000 horizons) made during various mapping projects.
Instructions for filling in the Auger cards (known as 'RUFFS' cards) are available online here
The information derived from the auger bores was used by soil surveyors in the field to validate their conceptual model of how the soils varied in the landscape during the various mapping projects.
Top